Industrial Cabling Infrastructure Services
There are many considerations to be made when installing or repairing industrial cabling, and our experts are fully aware of them.
How high, confined, and harsh is the working environment? How safe is the area? Are there any operating machineries in the area? These are some of the critical questions that our experts ask before embarking on a project.
Our experts also conduct a full analysis of the size of the industrial units, which will determine the selection of data cable. Copper cabling is effective only up to 300 feet. Beyond this point, fiber optic cable will be required.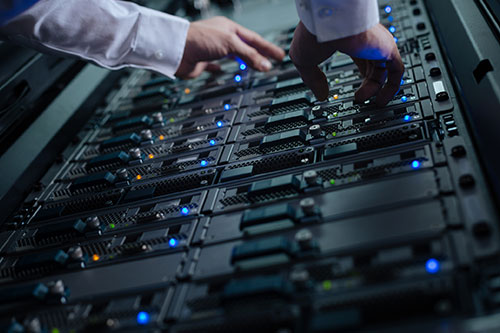 RBS' Industrial Cabling services include:
Network Cabling
Data Cabling
Fiber Optic Cabling
Wi-Fi Installation
Blown Fiber Installation
Voice Cabling
We fully understand the complexities regarding the installation and repair of IT infrastructure equipment in an industrial workplace, which is why our Project Managers examine the environment, structure, size, and requirements before producing detailed plans. We store computer hardware into clean, centralized locations, providing network users with remote access, and it has proven very popular among our clients who want a cost-saving and secure infrastructure.