Structured Cabling for Businesses
Our professional standards, attention to detail, and helpful attitude are the main reasons why RBS handles so many high-profile cabling projects.
Professionalism, accuracy, and a positive attitude are traits of an RBS engineer. Our reputation is on the line each day, so it's imperative our staff are at the top of their game.
As a leading supplier of cabling solutions, we offer a wide array of services that include: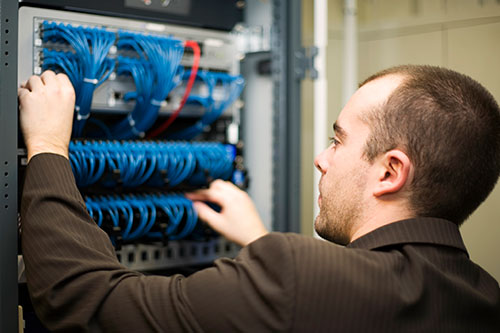 Installation Services
Sub-Contractor Support
Repair
Optimization
Health Checks
Service & Support
Emergency Call-Out
During the installation process, we assign a dedicated Project Manager to each case. They oversee your technicians, communicate with all parties, and deliver your new cabling as planned. They help maintain continuity in any project, including:
Data Centers
Trading Desks
Office Environments
Retail Outlets
Financial Organizations
Hotels
Warehouses
If you are interested in discussing a cabling solution for your business, our team of experts are just a phone call away. Following an initial chat, a site visit will be scheduled at the earliest opportunity.