Exclusive
FREE Report:

"IT Services Buyer's Guide"
What You Should Expect To Pay For Managed IT Services For Your Business.
Even if you aren't ready to make a change right now, this report will give you important questions you should ask your IT provider to make sure their policies, procedures and service standards won't leave you vulnerable to costly problems, loss of data, external threat actors and a host of other problems. Download your copy of our IT Services Buyer's Guide to better understand what you should expect to pay for managed IT services for your business.
Read This Guide and You'll Discover: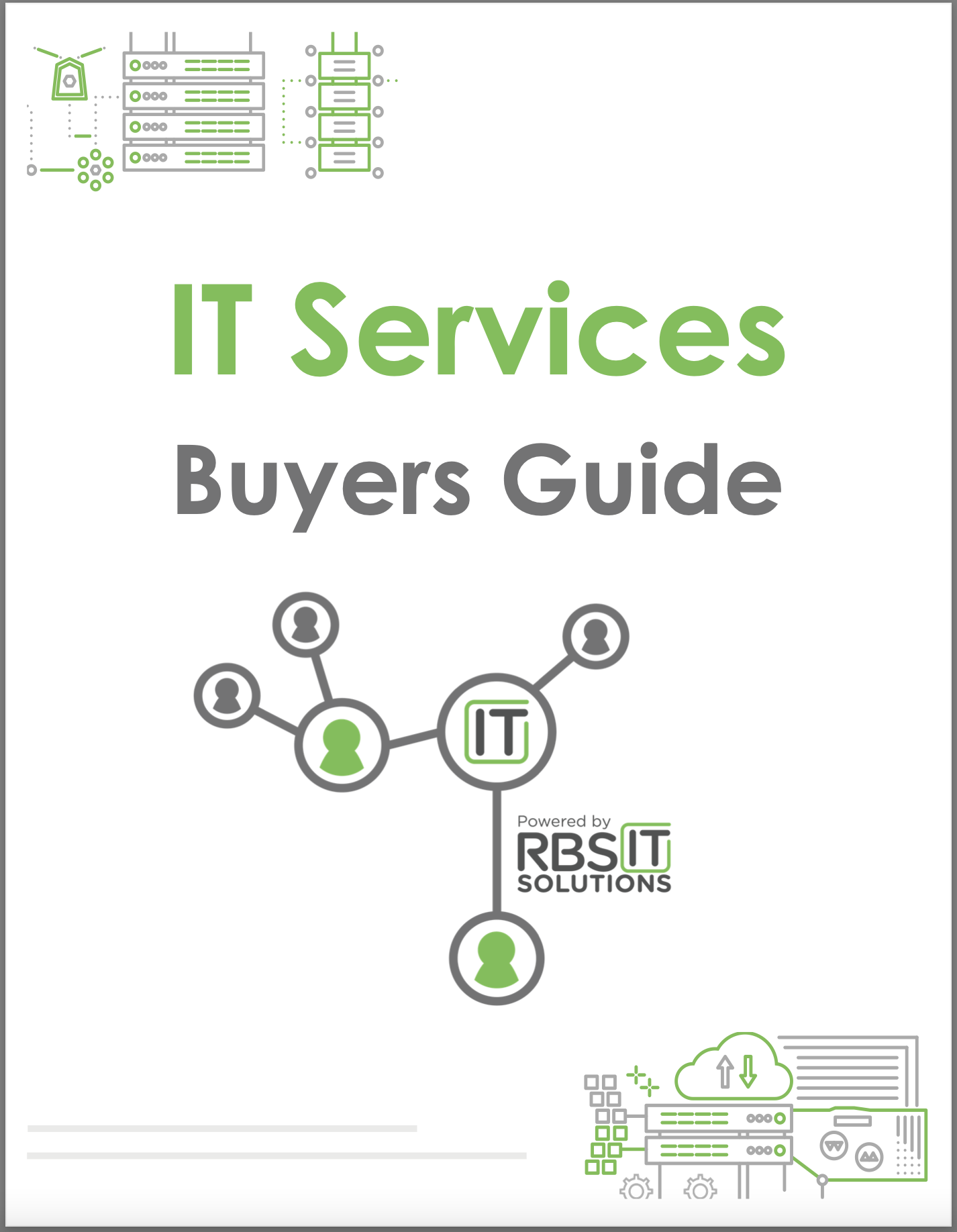 The three most common ways IT services companies charge for their services, and the pros and cons of each approach.
A common billing model that puts ALL THE RISK on you, the customer, when buying IT services; learn what it is and how to avoid.
Exclusions, hidden fees and other "gotcha" clauses IT companies put in their contracts that may not be favorable to you.
Mistakes to avoid when choosing an IT provider.
How to make sure you know exactly what you're getting to avoid disappointment, frustration and added costs down the road.
19 revealing questions to ask your IT support provider BEFORE giving them access to your computer network, systems and data.
Choosing the wrong computer consultant, IT company or managed services provider to support your network can not only be incredibly frustrating and expensive, but could end up costing you downtime, potential data loss, and unexpected repair bills.

Can your business afford this? If not, download your free copy of our IT Services Buyer's Guide now!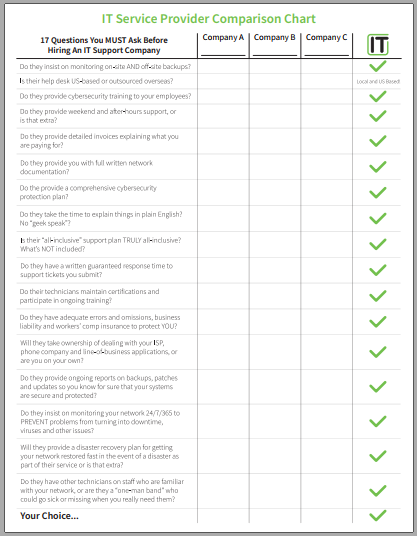 Simply Complete This Form To
Receive Your

FREE

Report
Important Notice! We hate spam and email abuse as much (or more!) than you and promise to NEVER sell, share, distribute or misuse your information in any way.